The Rest of My Life - Syd/Weiss Fanmix
June 21st, 2007 (08:43 am)
--------------------------
A little bit of background, this mix is set during season 3 (roughly around 3.03 after Weiss gets the Alice In Wonderland copy for her). It details what would have happened if Weiss and Sydney would have kissed during on of their little beer and comfort parties (which happened often, early in that season). It is magical, trust me. :) Also included is a manip of the couple and their children, years in the future and a wallpaper. Please comment if you enjoy this/even looked at it - because while I am a *huge* fan of this ship, I know it has been a long time and it was already a small fan base to begin with.
--------------------------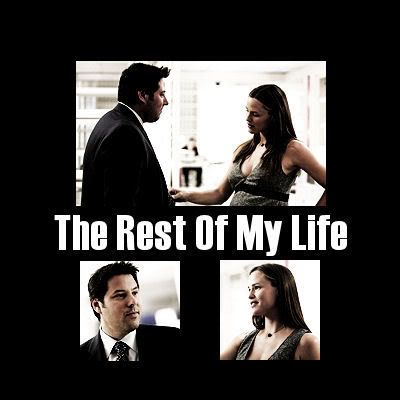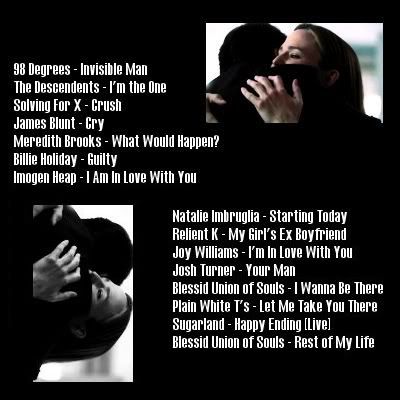 1. 98 Degrees – Invisible Man
[Weiss has always had a crush on Sydney but she never saw him, only Vaughn]

I wish you'd look at me that way
Your beautiful eyes
lookin' deep into mine
Telling me more than
any words could say
But you don't even know I'm alive
Baby to you all I am
Is the invisible man
2. The Descendents - I'm The One
[Sydney comes back after two years of being "dead" and Vaughn is married. She is devastated. Weiss offers his friendship and a shoulder to cry on.]

I'm the one
I've been here for you all along
I'm the one
Who's shoulder you've been crying on
Nice guys finish last
No one knows as good as me
We're just good friends
And you come to me for sympathy
I've been here for you all along
I'm the one
Who's shoulder you've been crying on
I'm the one who wants you more than anything
[It seems like Weiss and Sydney are spending every night together, drinking beers, commiserating, or watching a movie. Weiss wonders if she could ever like him romantically.]

In the fading hours of each day I spend about you,
I'm revived each time you call my name.
If I find the nerve to tell you I can't live without you,
Will I care if you don't feel the same?
[Sydney has a particularly bad day and Weiss comes over to find her crying on the floor. He drops an other thoughts he may have had and comforts her, right there on her living room floor.]

I have seen peace. I have seen pain,
Resting on the shoulders of your name.
Do you see the truth through all their lies?
Do you see the world through troubled eyes?
And if you want to talk about it anymore,
Lie here on the floor and cry on my shoulder,
I'm a friend.

5. Meredith Brooks - What Would Happen
[Safe in his arms, finding herself sinking into his gentle caress on her arm, she closes her eyes and wonders what it would be like if they kissed. She looks up at him, he notices the change in her eyes. They share a moment, each trying to decide if they should act on what they are feeling.]

What would happen if we kissed?
Would your tongue slip past my lips?
Would you run away, would you stay?
Or would I melt into you?
Mouth to mouth, lust to lust
Spontaneously combust.
[They kiss.]

Is it a sin, is it a crime
Loving you dear like I do
If it's a crime, then, I'm guilty
Guilty of loving you
Maybe I'm wrong dreaming of you
Dreaming the lonely night through
If it's a crime, then, I'm guilty
Guilty of dreaming of you
7. Imogen Heap - I Am In love with You
[Perhaps a bit hastily, Weiss admits his previously secret feelings for her.]

I am in love with you,
I am in love with you baby,
I am in love with you…yeah,
At least for the moment.

Right now another please,
right now another please, just like that,
like that another one babe,
And kiss me for longer.
8. *Natalie Imbruglia - Starting Today
[Sydney admits that these last few months she has thought about him romantically, many times. She thanks him for everything he has done to comfort her.]

'Cause you make me wanna try
And you caught me just in time

I should've told you so many times
But I shied away
Somehow you always seem to
Be there making it easy
And you give me reason to stay everyday
9. Relient K - My Girls Ex-Boyfriend
[On their third date - mini-golfing - Weiss feels like he is in heaven. He thinks about how he was blessed enough to be in this position. He realizes it is because of Michael Vaughn.]

So then along comes me- this undeserving mess
Who would believe my life would be so blessed
Two years ago when you left all that debris
Who would have known it would leave everything I need

He's the guy that you should feel sorry for
He had the world, but he thought that he wanted more
I owe it all to the mistake he made back then
I owe it all to my girl's ex-boyfriend

If it wasn't for him I would still be searching
If it wasn't for him I wouldn't know my best friend
10. Joy Williams - I'm In Love With You
[After a few months, Sydney is finally ready to reciprocate Weiss's earlier, "I Love You."]

I've been waiting all my life for this morning 
Just to wake up next to you holding me 
And your head is resting gently on my shoulder 
Like you're whispering to me 
I'm in love with you 
I'm in love with you 
So glad I found you 
I'm alive with you 
[Weiss really, really loves Sydney.]

Baby lock the door and turn the light down low
Put some music on that's soft and slow
Baby we ain't got no place to go
I hope you understand

I've been thinking 'bout this all day long
Never felt a feeling quite this strong
I can't believe how much it turns me on
Just to be your man
12. Blessid Union of Souls – I Wanna Be There
[On their one year anniversary, Weiss proposes.]

I'm gonna be there in the morning
I'm gonna be there in the night
I'm gonna be there to make you strong when
you're tired
I'm gonna be there when you want me
I wanna be there when you don't
Gonna be your lover
Gonna be your friend
Gonna be there till the end
13. Plain White T's – Let Me Take You There
[After their wedding, they quit the agency. Both being recognizable ex-super spies, Weiss buys them a house out in the middle of nowhere so that they will be safe and secluded. Sydney becomes a free-lance writer and Weiss a policeman in the nearest small town.]

I know a place that we can go to
A place where no one knows you
They won't know who we are
I know a place that we can run to
And do those things we want to
They won't know who we are

Let me take you there
I wanna take you there
14. Sugarland – Happy Ending [Live]
[Sydney finds out she is pregnant and thinks about how happy she is and how all she ever wanted was to lead a "normal" life. She has always wanted her happy ending. She has it.]

From the beginning
We're all looking for a happy ending
Every dream of winning
Every love we've been in
Right from the beginning
We're looking for a happy ending
15. Blessid Union of Souls - Rest of My Life
[Eric and Sydney live happily ever after.]

We've taken our time and for this I'm so glad
Now we can be sure that this moment will last
We've traveled a road of mistakes in our past to get her
And I'm not about to throw words to the wind
When I said "I love you" that's what I meant
And I'm going to show you if it takes me the rest of my life
Download the .zip file at - Megaupload
Additional Manips (Just for fun!):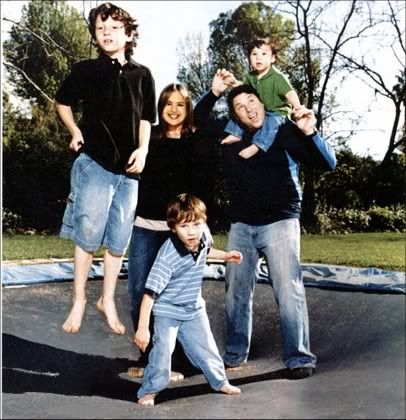 Click Above for 1024x768